Dennis Wilson
Pastor
Greetings in the name of our Lord and Savior Jesus Christ. I am so thankful that you have taken the time to look at our web site. We here at Lynn Valley are a group of conservative Bible believing Christians. It is a privilege to be here at Lynn Valley and I know that you would love our fellowship upon your arrival. We hope to help you in any way to worship our Lord together. We have fantastic music and great Bible teachers with a Christian Life Center for our children and youth. As a part of the fellowship at Lynn valley we promise to do our best to present Christ and not man to anyone who desires to be part of this church. If you are looking for a family oriented church with a loving spirit your quest is over. I hope to personally meet you on your first visit and pray that you will find something while worshipping here that will cause you to desire to become a part of our church.

Larry Adams
Worship Leader
Dear Friends in Christ,
Thank you for visiting our web site, we would like to invite you to come and be a part of our worship services here at Lynn Valley Baptist. We look forward to what God has in store for us in 2016. We are excited about the music program here at Lynn Valley Baptist. We have opportunities for all ages and hope you will come and visit us soon. Sing unto him a new song; play skillfully with a loud noise. Psalms 33:3
Elaine Mottern
Church Caretaker
My object in having the privilege to be the Custodian here at Lynn Valley Baptist Church is to minister through service to the people who are using our facilities. It is my desire for Jesus to be seen in the cleaning of God's house and preparation for worship in the church and fellowship in the Life Center. If we are successful in this Ministry, I feel that we have made an impact for the Kingdom of our God.
It is my hope that upon your arrival here that you will find our facilities clean and ready to use in worshipping God and learning to apply our lives in glorifying the Lord.

Rick Wagner
Minister Of Youth
Dear Parents and Youth, it is a blessing to serve as Minister of Youth here at Lynn Valley Baptist. If you are looking for an exciting, and active Youth group for your children to be a part of, we invite you to "Come And See" what God is doing through the Youth Ministry here.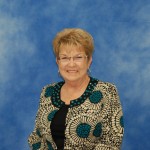 Linda Childers
Executive Assistant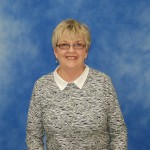 Carol McClelland
Financial Secretary